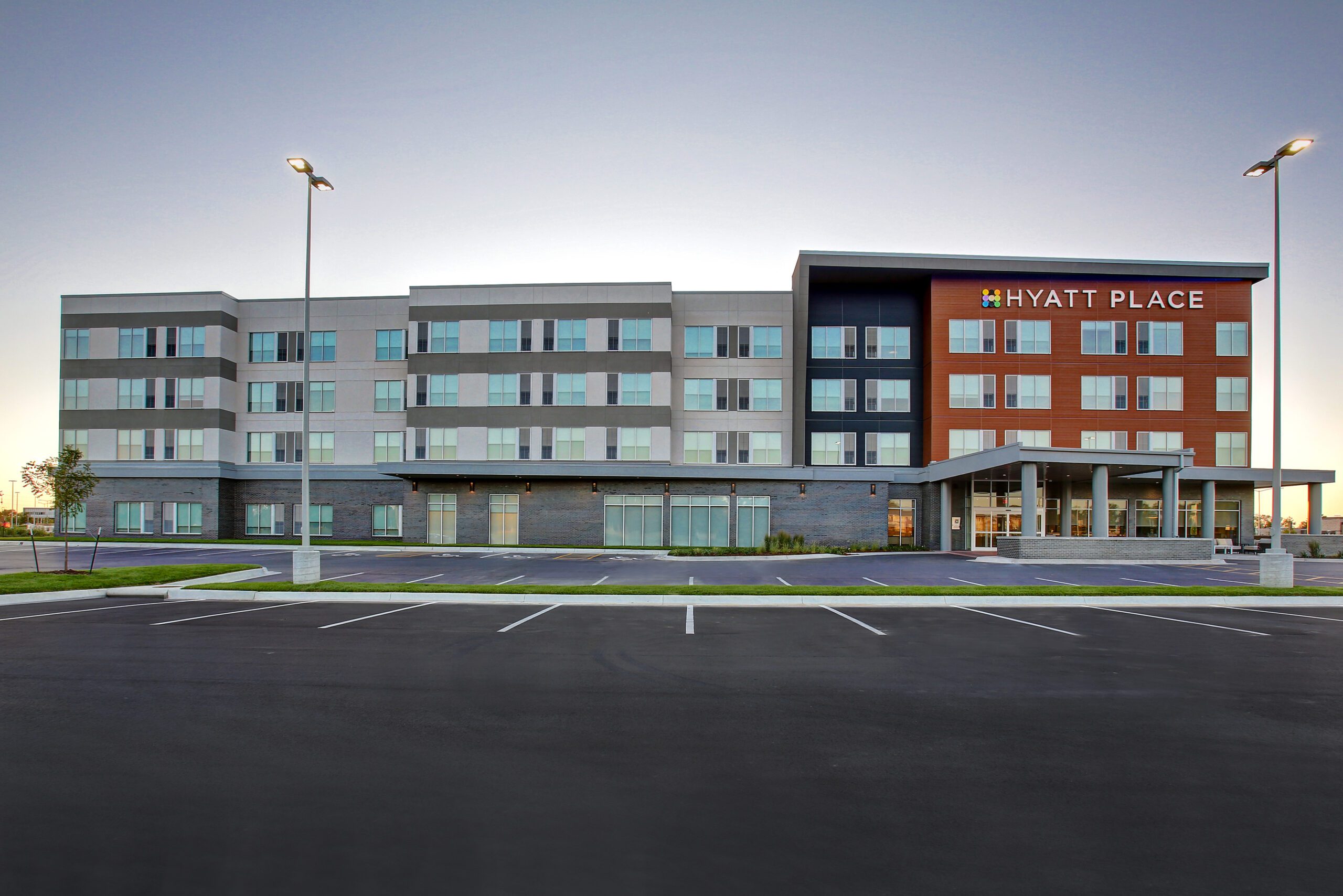 New Hyatt prototype provides upscale, convenient accommodations
---
Wichita, KS
The Hyatt Place is the first hotel at WSU. Located on Innovation Campus, this new, first of its kind, Hyatt prototype will provide a new level of upscale and convenient accommodations for business travelers and university guests.
Hyatt Place at WSU was designed to bring opportunities to the local community. This included considerations for NCAA lodging requirements, allowing WSU to host NCAA tournaments and other events. Crossland Realty Group played a multifaceted role in the project, including providing a feasibility study, Pre-Development services, financing, leasing, design, and construction management.
The new hotel features 106 guest rooms with amenities, including meeting or event space, state-of-the-art fitness center, indoor swimming pool, restaurant, and bar with patio seating with sweeping campus views.
Project Facts
Industry Sector: Hospitality
Cost: $10,089,780
Size: 64,290 SF
Delivery Method: Design-Build
Owner: Shocker Lodging
Architect: GLMV Architecture, Inc.

READY TO GET STARTED?
READY TO GET STARTED?
READY TO GET STARTED?
READY TO GET STARTED?
READY TO GET STARTED?
Let's Build
Ready to lay the groundwork?
Find a Career
We've got a hard hat with your name on it.