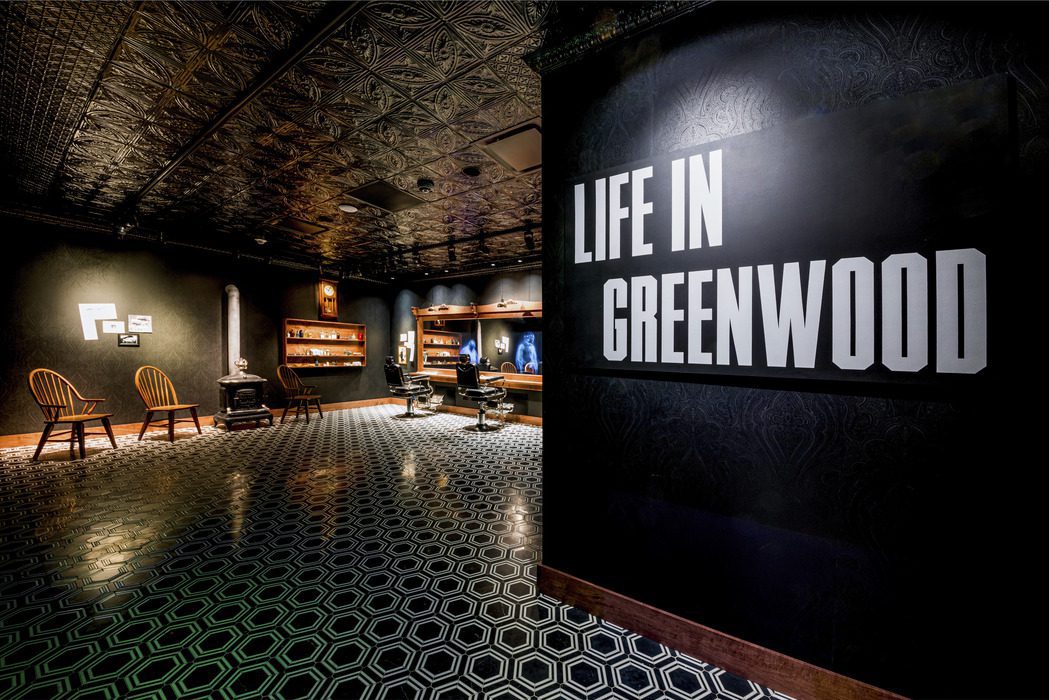 Bringing Together The Power Of History With The Skill Of Talented Construction
---
Tulsa, OK
The Greenwood Rising Black Wall Street History Center is the culmination of 11,000 square feet of exhibit space and 100 years of history. This project brought together the power of history with the skill of talented construction through structural steel, renowned techniques, and intricate detail.
This project faced many challenges, including meeting the 100th anniversary in a tight time frame. Limited building materials and continuous delays challenged us to develop innovative ways to surpass goals and exceed expectations.
Due to the location, additional safety hazards were at the forefront of every decision. This construction site is in the heart of Tulsa's downtown area, so there were power lines and traffic to account for. Cranes were used to lift 95% of erecting panels safely. The team conducted weekly virtual OAC meetings with architects, engineers, owners, and subcontractors and met 2-3 times per week when necessary.
Overall, this project team was committed to delivering on the construction specifications and respecting Tulsa's history.
Project Facts
Industry Sector: Community
Cost: $10,000,000
Size: 11,030 SF
Delivery Method: Construction Management
Owner: 1921 Tulsa Race Massacre Centennial Commission
Architect: Selser Schaefer Architects

Project Awards:
AGC of Oklahoma Build Oklahoma Award
READY TO GET STARTED?
READY TO GET STARTED?
READY TO GET STARTED?
READY TO GET STARTED?
READY TO GET STARTED?
Let's Build
Ready to lay the groundwork?
Find a Career
We've got a hard hat with your name on it.