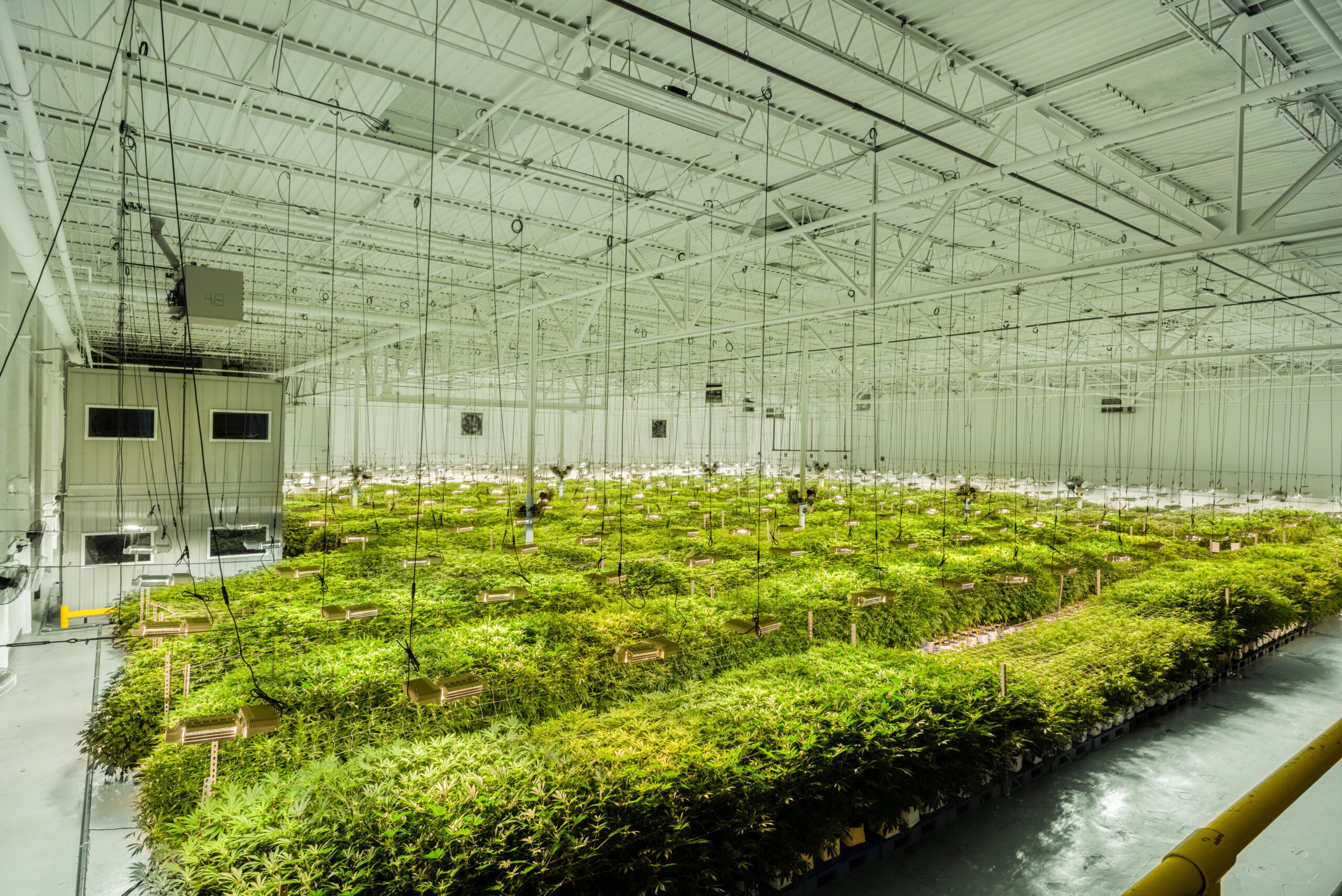 ---
Green Light Cultivation Facility
Renovating space for an updated marijuana cultivation facility
---
Kansas City, MO
Greenlight Cultivation selected Crossland to build an updated marijuana cultivation facility, providing the community with job placement opportunities and tax benefits.

This 94,000 square foot facility replaces an old Pepsi manufacturing building, better utilizing the space and creating a more eye-pleasing appearance. This facility boasts three separate grow rooms, dry cure rooms, packaging, and vegetation abilities, allowing for optimal performance within the building.

Our team had the ongoing challenge of City and State inspectors requiring us to follow additional rules and regulations after the design phase. These added requirements squeezed the project's timeline and budget. We brought ideas to the table and initiated changes that delivered the project on time and helped save our client time and money.
Project Facts
Industry Sector: Industrial
Cost: $541,000
Size: 96,000 SF
Delivery Method: Design-Build
Owner: Focus Partners LLC

READY TO GET STARTED?
READY TO GET STARTED?
READY TO GET STARTED?
READY TO GET STARTED?
READY TO GET STARTED?
Let's Build
Ready to lay the groundwork?
Find a Career
We've got a hard hat with your name on it.