Designed for today's workforce
---
Rogers, AR
Founders Plaza in Bentonville, Arkansas, is a five-story, 117,000 SF structure that is home to a variety of businesses and a wealth of innovation and dreams.
Completed in May 2021, this $42M facility is one of the premier examples of the high-end development taking place in the Pinnacle Heights area of Rogers.
Designed to fit the needs of today's businesses, Founders Plaza offers various types of innovative spaces primed to accommodate companies of all sizes. Its prime location at the heart of one of the region's most bustling areas gives its tenants easy access to a variety of the city's top attractions and amenities, such as the Rogers Convention Center and the Pinnacle Hills Promenade, a retail center.
The building features an attached parking garage for both building tenants and those attending The AMP events. A beautiful plaza area with fountains, a cascading waterfall, and landscaping sits just east of the building. To the south is an outdoor kitchen with a pergola and fireplace.
Exterior features include aluminum metal panels, curtainwalls and storefronts, perforated metal panels, and exposed cast-in-place concrete. Interior finishes include extensive wall coverings, terrazzo flooring, large pendant light fixtures, and sliding doors in all vestibules.
Crossland finished this build on time and budget despite delays and unique challenges brought on by the Covid-19 pandemic. To do that, they worked smartly and efficiently to get ahead of many issues.
For example, to overcome the worldwide terrazzo resin shortage, Crossland worked with the subcontractor to find enough buckets of resin at different warehouses to finish the job. The team also had the electrical main distribution panel produced and transported from Canada during the summer of 2020.
These steps and more helped ensure that this new landmark within the Pinnacle area of Rogers was ready for the influx of businesses, employees, and visitors that bring this area to life.
Project Facts
Industry Sector: Commercial – Retail & Office
Cost: $41,700,000
Size: 125,000 SF
Delivery Method: Negotiated, Construction Management
Self-Perform: Site Utilities, Earthwork, Finish Carpentry, Steel Erection, Concrete
Owner: PH Office II, LLC
Architect: Core Architects
Engineer: Crafton Tull

Project Awards:
ABC of Arkansas Excellence in Construction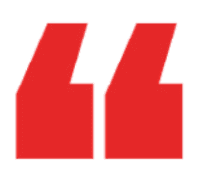 I have had the pleasure of working in collaboration with Crossland Construction for the past 15 years, and as an architect, I can state with confidence that their team always goes above and beyond to make every project a success. Dusty Graham AIA Core Architects, Inc. President
READY TO GET STARTED?
READY TO GET STARTED?
READY TO GET STARTED?
READY TO GET STARTED?
READY TO GET STARTED?
Let's Build
Ready to lay the groundwork?
Find a Career
We've got a hard hat with your name on it.