New Discovery Lab in Tulsa thrills and educates
---
Tulsa, OK
The first word of a story in the Tulsa World says it all.
"Wow!"
That's really the perfect word to describe the new 58,000 SF Discovery Lab in Tulsa, Oklahoma. The Discovery Lab at the Gathering Place is an educational resource for Tulsa providing outreach museum classes to area schools and organizations and as a field trip destination.
The $27 million project began in June 2022 and opened to the public in January 2022. The museum projects to impact more than 300,000 children and families each year.
The new facility replaces the old Discovery Lab at 560 N Maybelle. It's bigger and better than before, with 18,000 SF of exhibit space, five STEAM classrooms, 6,500 SF of office space coupled with conference rooms, an exhibit fabrication facility, a Beansprouts Café, and 7,500 SF of event space.
When describing this amazing space, it's hard to know where to begin. There are incredible features everywhere.
The exterior features massive amounts of blue glass curtainwall highlighted by wrap-around lights that provide a unique halo effect. There is also one-of-a-kind brickwork featuring multiple "waves" in the exterior walls. There are matte black "Trespa" accent wall panels, exterior wood-look metal ceilings, and stainless steel handrails.
The grounds match the design of the Gathering Place with hundreds of plants, shrubs, trees, grasses, and unique stonework.
The interior is just as awe-inspiring with wood-look metal ceilings, natural walnut wood accent walls, and massive interior glass curtainwalls. Other features include lighted stainless steel handrails, a wrap-around 30-foot-tall staircase, and several 20-plus and 30-plus foot ceilings.
Despite starting the project at the beginning of the Covid pandemic, the project was delivered on time and on budget. Crossland provided early cost analysis, budgeting and scheduling and was able to bring the project into budget through value engineering post-bid.
Crossland enjoyed a great working relationship with the KKT Architecture team throughout the project. They have a great team full of bright-minded pioneers, always trying new things and pushing the envelope.
Project Facts
Industry Sector: Community
Cost: $25,027,629
Size: 57,619 SF
Delivery Method: Construction Management
Self-Perform: Steel Erection, Concrete
Owner: Tulsa Children's Museum, Inc.
Architect: KKT Architects
Engineer: PEC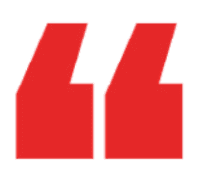 Crossland was an active partner throughout the project providing expert advice and skill to allow the museum to achieve its vision. – Raymond J. Vandiver, Executive Director/CEO, Discovery Lab
READY TO GET STARTED?
READY TO GET STARTED?
READY TO GET STARTED?
READY TO GET STARTED?
READY TO GET STARTED?
Let's Build
Ready to lay the groundwork?
Find a Career
We've got a hard hat with your name on it.