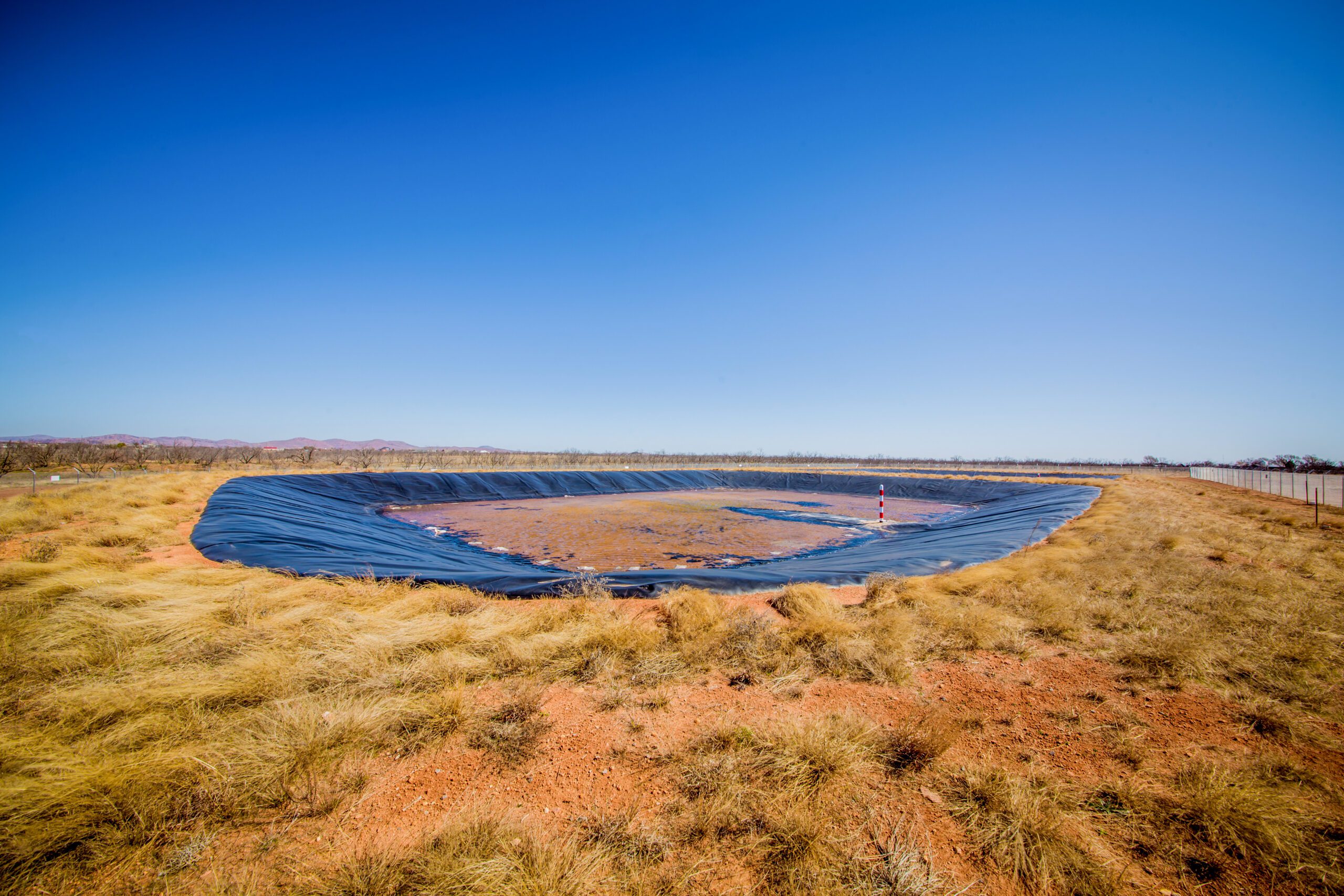 ---
Cotton County RWD No. 2 WTP
Helping Cotton County delivery quality water more efficiently
---
Cache, OK
Cotton County, OK previously maintained a multiple-well system to provide water to their residents, which made managing the chemical levels in their drinking water a complicated task. To make their water treatment process simpler and more efficient, Cotton County hired Crossland Heavy Contractors to build a new water treatment plant.
The project included multiple components: a pre-engineered metal building, two lagoons, two new wells, seven steel tanks, four miles of distribution piping, a chemical feed system, a pump station, and an all-encompassing operations building that houses a lab, filtration system, chemical feed system, electrical controls, and storage. The pump station connects and combines eight separate well sources and distribution systems into one unified system that can all be controlled remotely, enabling the owner to maintain and service the station without cutting off supply to any part of the community.
The new process building, combined with the two new wells, will virtually double the water capacity of Cotton County. This is the first plant in Oklahoma to use this type of treatment and filtration process.
Due to equipment procurement lead times, Crossland Heavy crews had to erect the metal building before installing the tanks inside. This was a challenging process that required much coordination and precision to pass six interior filters, blending, and waste tanks through an overhead door using multiple pieces of equipment. Additionally, all building piping had to be installed before installing the filtration media, creating a significant obstruction to area access. Collaboration among teams helped us to complete the project on time and within budget and to help Cotton County more efficiently deliver quality drinking water to its residents.
Project Facts
Industry Sector: Water Treatment Plant
Cost: $5,207,033
Delivery Method: Design-Bid-Build / Hard Bid
Self-Perform: Below-Grade Utilities, Yard + Process Piping, Cast-in-Place Concrete, Structural Steel
Owner: Cotton County RWD No. 2
Engineer: Jung Engineering

READY TO GET STARTED?
READY TO GET STARTED?
READY TO GET STARTED?
READY TO GET STARTED?
READY TO GET STARTED?
Let's Build
Ready to lay the groundwork?
Find a Career
We've got a hard hat with your name on it.