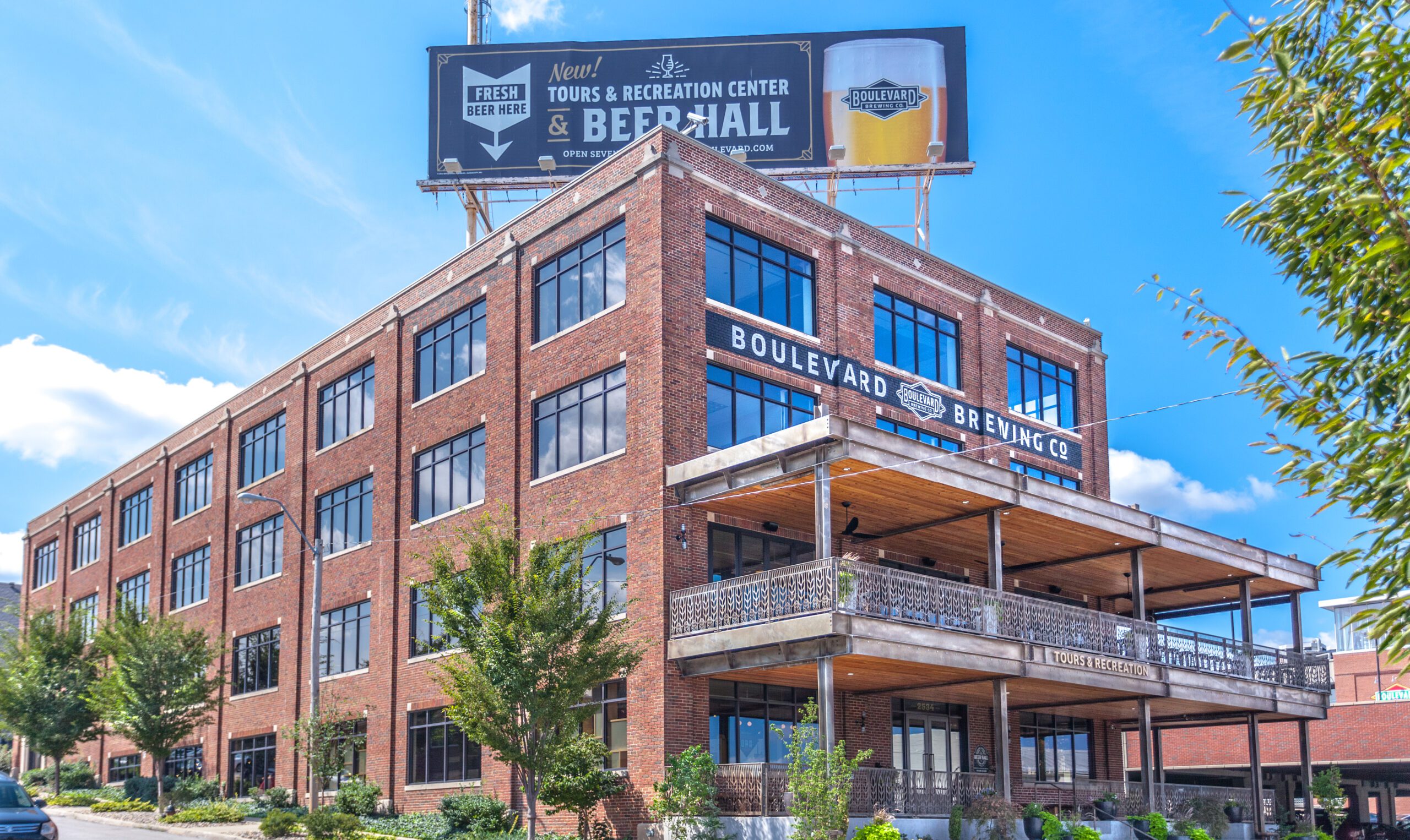 Crossland renovates historic structure for local brewery
---
Kansas City, MO
The
Boulevard Brewing
Visitors Center was a much-anticipated attraction for beer enthusiasts in
Kansas City
and the surrounding regions.
Crossland Construction Company
was excited to be awarded the $2.2 million renovation project. The original structure, built in 1929, is a four-story building with a basement. Interior designs included removing the drywall and carpet to reveal the exposed masonry walls and concrete floors. A custom conveyor system transports the kegs from the basement to the upper levels. A Shasta trailer was placed on the second floor and functions as a photo booth. Additional beer hall features include various themed areas, incorporating a board game space, a lounge area, a nook, and an imported foosball table. Custom-made, laser-cut steel lines the walls of the stairwell opening. The project was delivered to a delighted Owner and a delighted public. Warehouse is used to house all of the equipment used in the oil operations.
Project Facts
Industry Sector: Commercial – Retail & Office
Cost: $2,276,521
Size: 23,000 SF
Delivery Method: Negotiated
Owner: Boulevard Brewing Company
Architect: Helix Architecture + Design

Project Awards:
Kansas City Business Journal Capstone Award
READY TO GET STARTED?
READY TO GET STARTED?
READY TO GET STARTED?
READY TO GET STARTED?
READY TO GET STARTED?
Let's Build
Ready to lay the groundwork?
Find a Career
We've got a hard hat with your name on it.