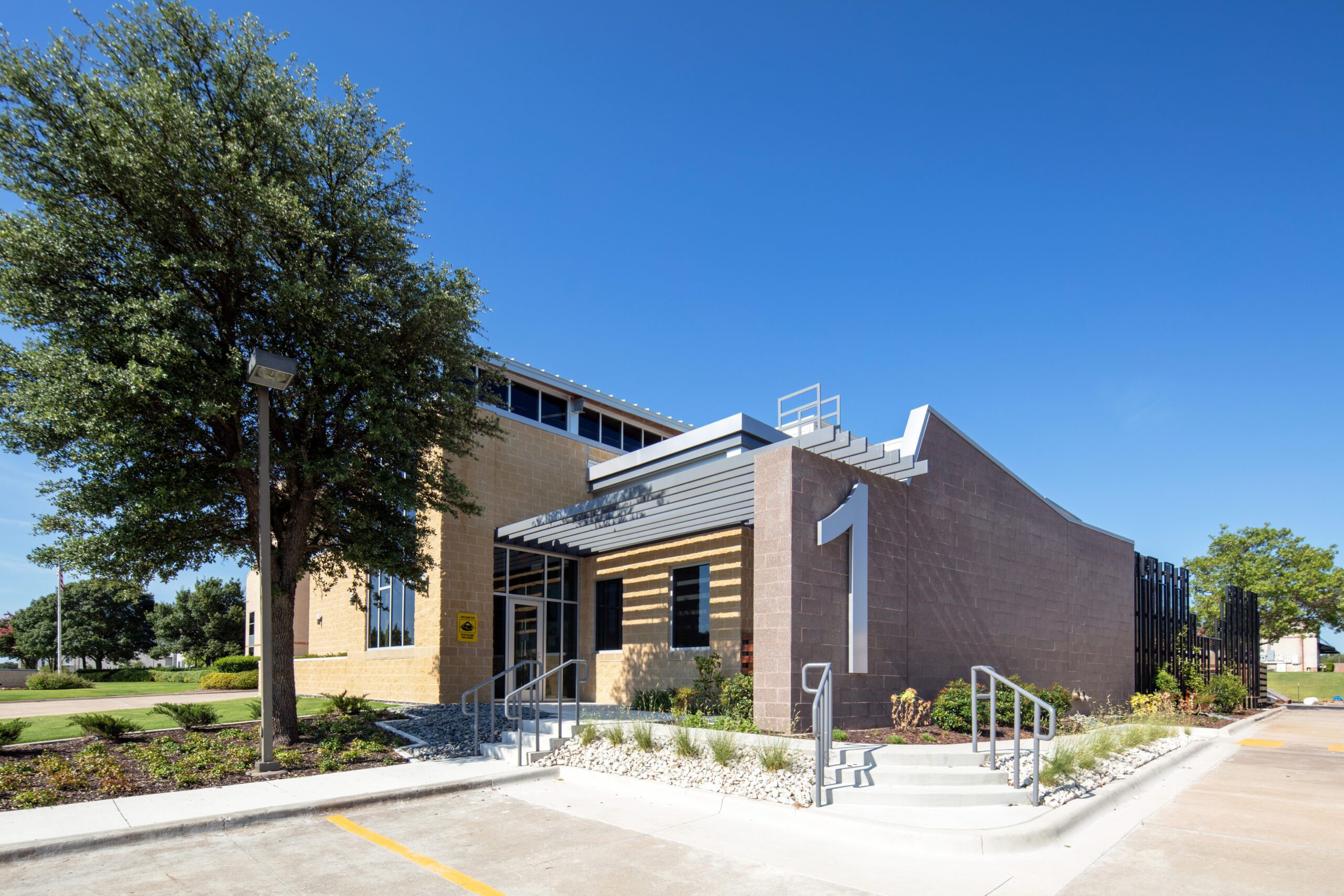 ---
Allen Fire Station Renovation and Expansion
Allen, TX
In February 2020, Crossland Construction renovated the Central Fire Station in Allen, Texas, as part of a capital improvement project approved by Allen voters. The City of Allen is growing, and this project was phase one of an overall plan to add to and improve the 19-year-old station to comfortably house future generations of firefighters. In addition to expanding the firehouse by nearly 3,000 SF, phase one eliminated ongoing maintenance issues and resulting expenses plaguing the city.

Phase two of the project was completed in July 2020, expanding the facility even further. It included the addition of a storm shelter, living quarters, and a kitchen. Staff admin offices were remodeled with glass fronts to allow more natural light. Crews relocated prevention services and offices for the employees who often engage with the public on the station's first floor. Now they can be easily accessed from the reception area.

The second floor was opened up and made larger and is now connected to the first floor with a new stairwell. Phase two also included a new outdoor courtyard to give the first responders a much-needed place to relax during their shifts.

This project was an occupied remodel. During the first phase, firefighters and staff were housed in the area remodeled during phase two, then moved to the station's renovated portion when phase two began.

Our team was brought in early on this project to work closely with the City of Allen staff and find cost savings without sacrificing quality or design functionality. That was a win-win because through negotiations and minor substitutions (choosing millwork instead of prefabricated lockers, for example), we saved the city $975,000 in total costs.

We also overcame typical remodeling challenges and quickly communicated any issues, meeting, and exceeding expectations with the City of Allen. Ultimately, the Central Fire Station project was a success, and we hope to continue working with this community.
Project Facts
Cost: $6,078,310
Size: 31,101 SF
Delivery Method: Design-Bid-Build / Hard Bid
Owner: City of Allen
Architect: PGAL

READY TO GET STARTED?
READY TO GET STARTED?
READY TO GET STARTED?
READY TO GET STARTED?
READY TO GET STARTED?
Let's Build
Ready to lay the groundwork?
Find a Career
We've got a hard hat with your name on it.