---
Decatur WWTP Design-Build Expansion
A 109% increase in the initial capacity for $4.08/gallon of treatment capacity
---
Decatur, AR
The wastewater treatment plant in Decatur, Arkansas processes wastewater from both the local Simmons Foods plant and the neighboring town of Centerton. Rapid population growth in Centerton led the City of Decatur to pursue a project to increase its plant processing capacity from 2.6 million gallons per day (MGD) to 4 MGD.
The City of Decatur chose the Progressive Design-Build delivery method to maximize team collaboration and develop the most innovative processing solution in the least amount of time. Working with Crossland Heavy Contractors and McClelland Consulting Engineers as the Design-Build Team, they evaluated four treatment options for the plant expansion. Given Decatur's desire for innovative and progressive technology and cost savings, they chose to retrofit the existing sequencing batch reactor (SBR) plant with a membrane bioreactor (MBR). MBR plants are sparse in the wastewater sector but can produce some of the cleanest effluent water.
This option promised only minor infrastructure work but came with the challenge of keeping the existing plant operational during construction. Throughout the design process, CHC conducted constructability reviews and provided suggestions to keep costs low and the process seamless.
From design through construction, the project lasted 24 months—the construction phase lasting just under a year. CHC self-performed approximately 70% of the work, including various sizes of ductile, PVC, fiberglass, and stainless-steel piping, all concrete work, equipment installation, equipment start-up, walkway and handrail installation, and demolition.
Communication of the schedule to all stakeholders allowed for a smooth project progression and ensured all significant milestones were met to help CHC expedite its overall progress.
Successful completion of the project in February 2019 made the Decatur Wastewater Treatment Plant the first MBR plant and the first progressive Design-Build project in the state.
The project now enables the City of Decatur to be in compliance with ADEQ under a re-permitting of the plant effluent requirements to stricter and more technologically advanced permit, with the ability to treat up to 4.6 MGD (a 109% increase from the initial capacity) for roughly $4.08/gallon of treatment capacity.
Project Facts
Cost: $9,300,676
Owner: City of Decatur
Engineer: McClelland Consulting Engineers, Inc.

Project Awards:
ABC of Arkansas Excellence in Construction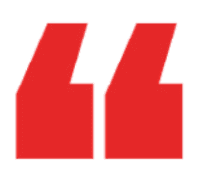 We chose our Design Build team of Crossland Heavy Contractors and McClelland Consulting Engineers through a Qualification-Based Selection process because we felt that we could trust them to give us the best value product. CHC and MCE helped and engaged us through every step of the project—engineering, vetting subcontractors and suppliers, interacting with regulatory agencies, estimating and agreeing on pricing, composing and hashing out a start-up plan, and holding regular progress meetings. Since the City was involved in every step, a foundation of trust was built and maintained between us and the Design Build Team.
Bob Tharp
Mayor, City of Decatur
READY TO GET STARTED?
READY TO GET STARTED?
READY TO GET STARTED?
READY TO GET STARTED?
READY TO GET STARTED?
Let's Build
Ready to lay the groundwork?
Find a Career
We've got a hard hat with your name on it.