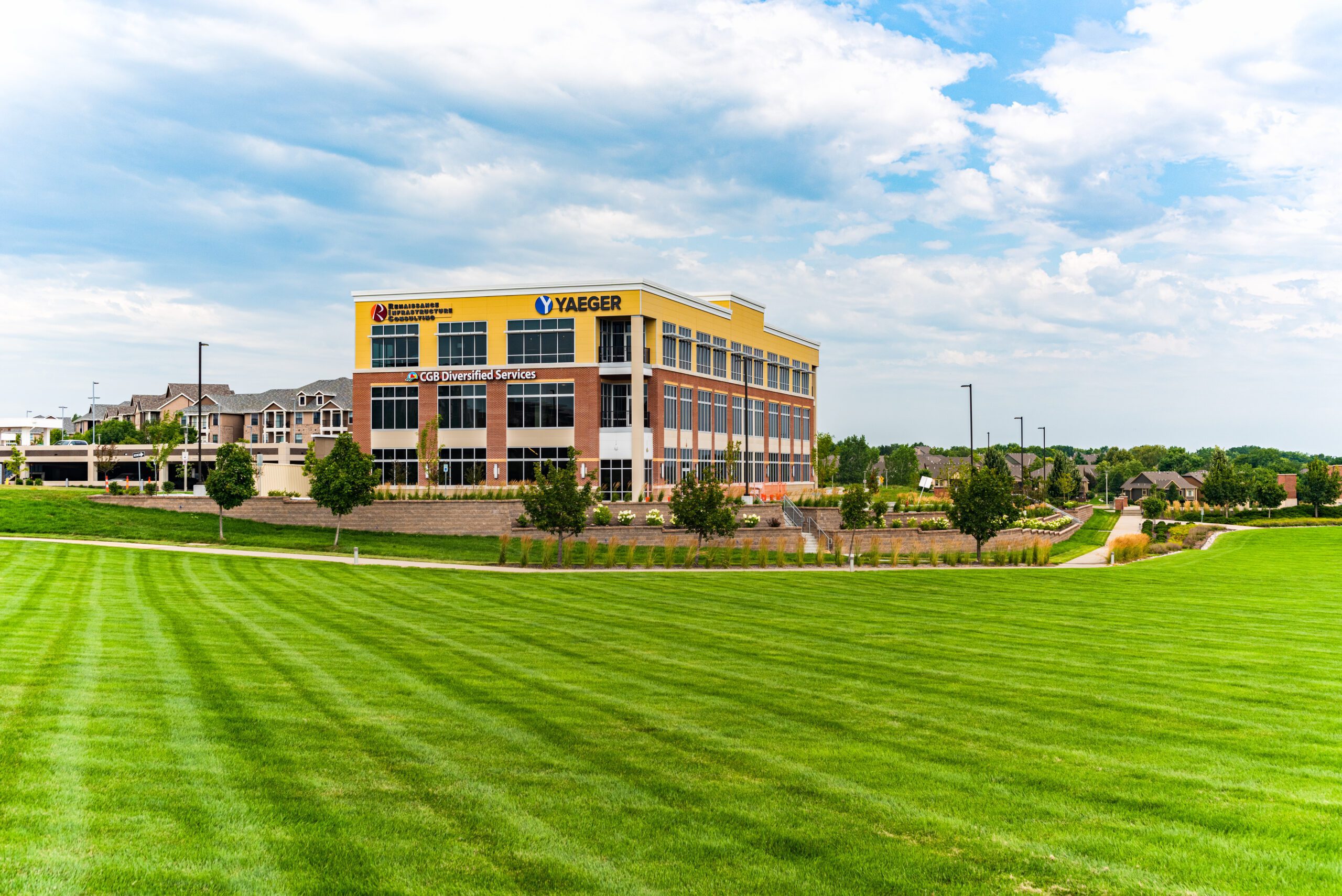 ---
Yaeger Architecture Offices
One of Kansas City's coolest office spaces
---
Lenexa, KS
Yaeger Architecture relocated its offices into the newly built Central Green project in the new, mixed-use urban development area of Lenexa City Center in Lenexa, KS. Crossland provided tenant infill, including conference rooms, offices, and a contemporary kitchen/breakroom. The entrance lobby area to Yaeger includes a unique moss wall from Italy, with exposed concrete floors and acoustic ceiling clouds throughout the space. Notably, the Yaeger office design won second place in the Kansas City Business Journal's 2019 contest of Coolest Office Spaces.

The Central Green project was a 48,000 SF four-story building, sized and configured to accommodate various tenants. The building houses parking underground, with restaurant, retail, and corporate office space occupying the other floors. The exposed structure interior is reflective of Lenexa's vision of contemporary mixed-use office buildings and will provide additional future tenants the opportunity to design their own space.
Project Facts
Industry Sector: Commercial – Retail & Office
Cost: $657,165
Size: 11,937 SF
Delivery Method: Negotiated
Owner: Yaeger Architecture
Architect: Yaeger Architecture

READY TO GET STARTED?
READY TO GET STARTED?
READY TO GET STARTED?
READY TO GET STARTED?
READY TO GET STARTED?
Let's Build
Ready to lay the groundwork?
Find a Career
We've got a hard hat with your name on it.