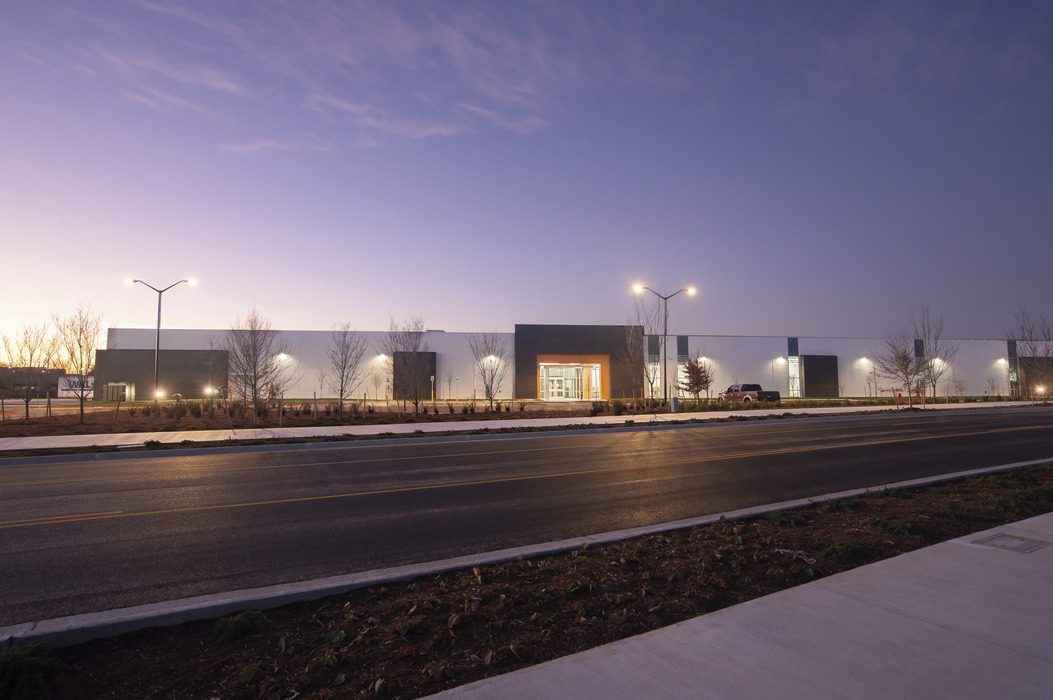 Successful delivery of the first building on the new Walmart Home Office Campus
---
Bentonville, AR
The Walmart Layout Center is a 418,000 SF building that allows vendors to mock-up store layouts and connects the new home office campus. The construction team used perimeter insulated precast concrete walls paired with an integral wood liner manufactured by Crossland Prefab. These walls added durability in this ample space where heavy equipment could potentially go on-site during construction.
The exterior has masonry brick, aluminum canopies, and large loading docks. The inside is where teams can bring their visions to life. They have 100K SF of finished office space and image rooms with state-of-the-art virtual labs, imaging studios, and several conference/huddle rooms.
We completed this critical project on time and in budget. It was one of the first buildings on the new Walmart Home Office Campus. One crucial component of hitting our deadline was strategic material selection.
Project Facts
Industry Sector: Commercial – Retail & Office
Cost: $40,600,000
Size: 418,000 SF
Delivery Method: Negotiated
Self-Perform: Steel Erection, Concrete
Owner: Walmart Stores Inc.
Architect: Miller Boskus Lack Architects, P.A.

READY TO GET STARTED?
READY TO GET STARTED?
READY TO GET STARTED?
READY TO GET STARTED?
READY TO GET STARTED?
Let's Build
Ready to lay the groundwork?
Find a Career
We've got a hard hat with your name on it.