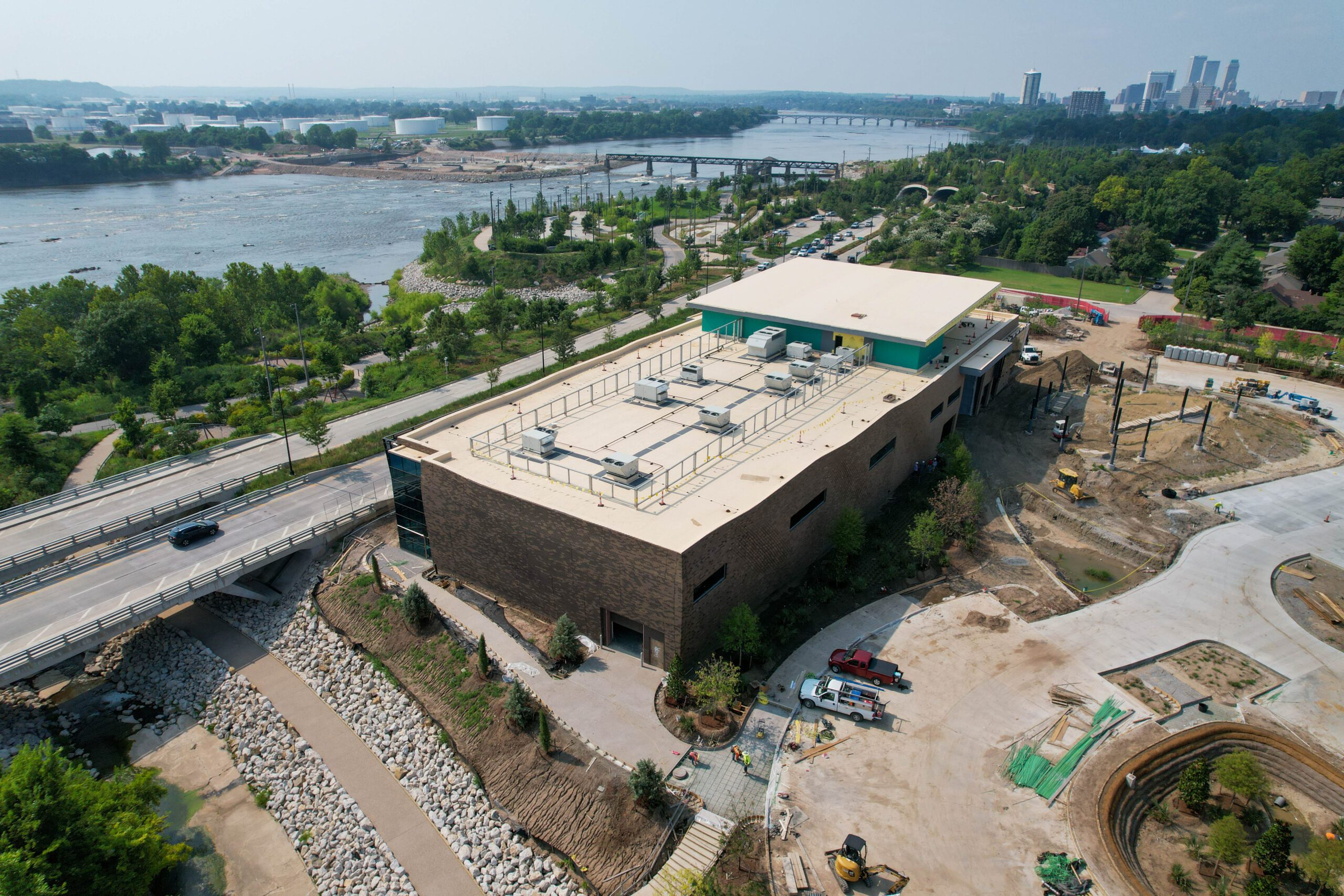 ---
Discovery Lab – In Progress
Tulsa, OK
The Discovery Lab Museum will make its big move to its new home later this year. The museum will be moving into its custom-built, 57,000 square-foot space at the Gathering Place. Learning experiences outside the classroom are essential for curious, growing minds. Knowing this, Discovery Lab aims to make an educational difference in the city. Thanks to increased visibility and capacity at the new facility, higher participation at the museum will continue to make this mission possible.
This mindset translates to the building itself, designed by Tulsa-based KKT Architects, Inc. KKT President and CEO Sarah Gould says one of these extraordinary uses of ordinary materials is visible before guests even hit the door. The building's exterior brickwork was laid in a unique, 3-D pattern. As guests approach the wall, it appears to move like a wave.
Crossland Construction's Project Manger, Trevor Taylor, says that visually, the new property is an extension of the Gathering Place. As such, it needed to mimic the park's modern, world-class style of structure and intentional landscaping. Our team consistently checked in to ensure they met those expectations while working through supply shortages due to the pandemic. Discovery Lab's new home is a remarkable building constructed during unprecedented times for an extraordinary purpose. Everyone will get to see this remarkable building once doors open later this year!
Project Facts
Industry Sector: Community
Cost: $25,027,629
Size: 57,619 SF
Delivery Method: Construction Management
Self-Perform: Steel Erection, Concrete
Owner: Tulsa Children's Museum, Inc.
Architect: KKT Architects
Engineer: PEC

READY TO GET STARTED?
READY TO GET STARTED?
READY TO GET STARTED?
READY TO GET STARTED?
READY TO GET STARTED?
Let's Build
Ready to lay the groundwork?
Find a Career
We've got a hard hat with your name on it.