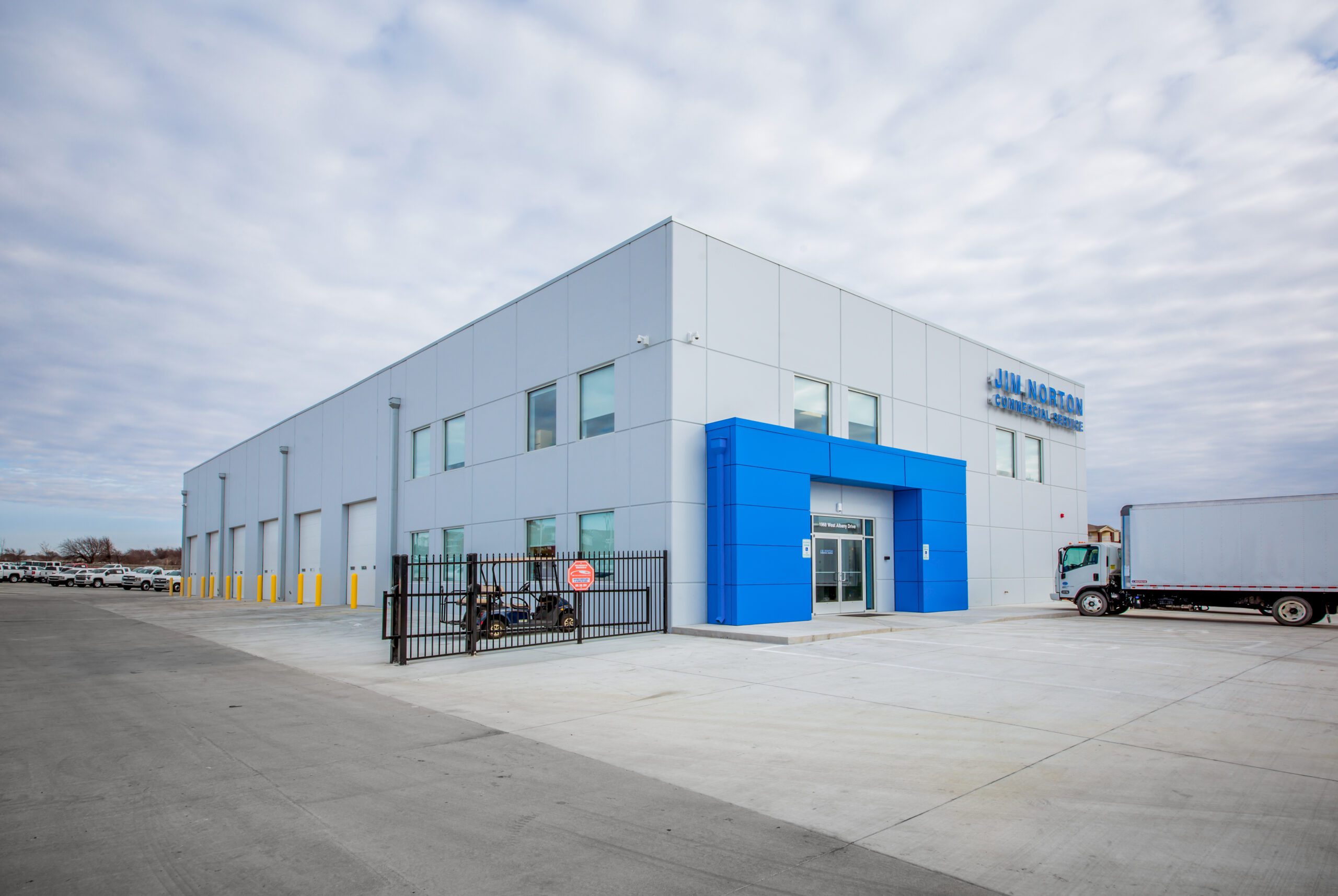 Retail
Jim Norton Chevy Truck Shop
Broken Arrow, OK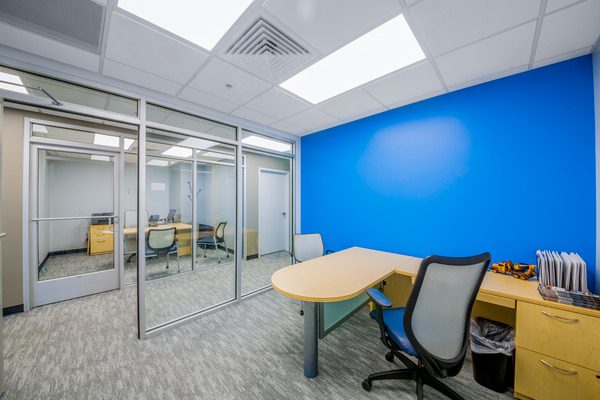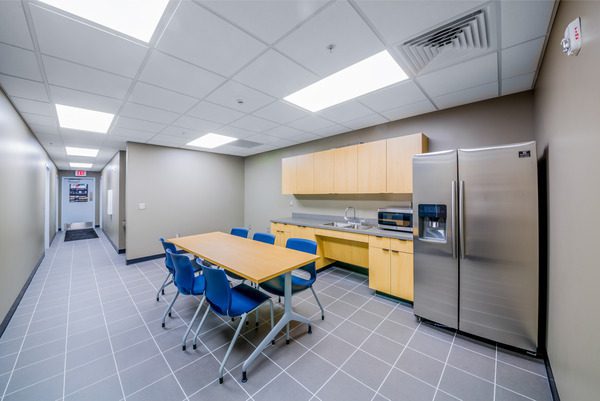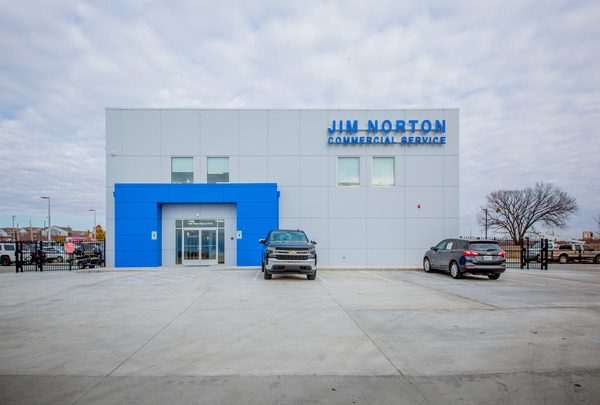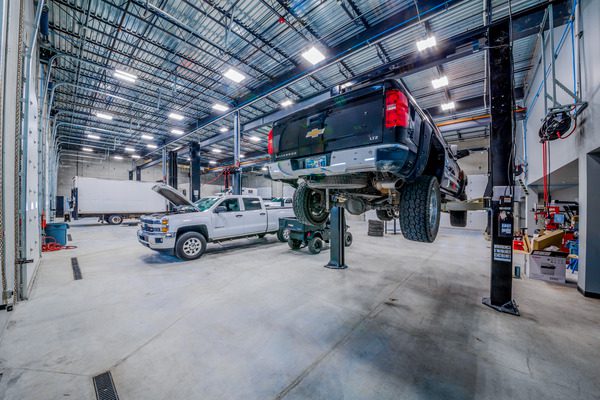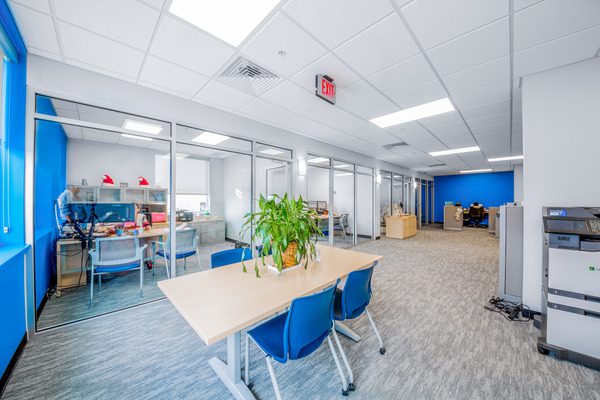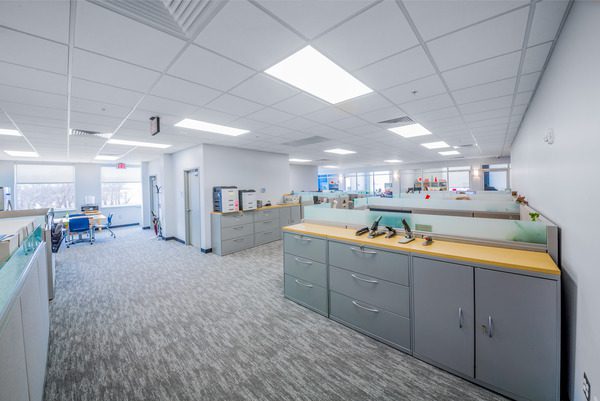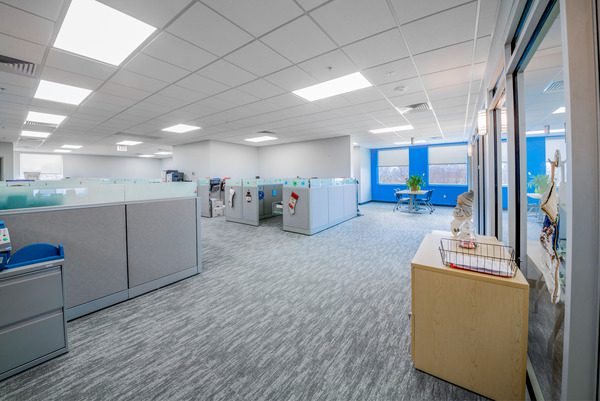 Project Facts
Cost: $3.5M
Size: 15,400 SF
Completed: 11/22/2019
Owner: Jim Norton Chevrolet
Delivery Method: Design-Build
Self-Perform: Concrete, Prefab, Steel
Architect: SGA Design Group, P.C.
Crossland Companies Partner to Create Seamless Result
A growth in business for Jim Norton Chevrolet led to the need for expanded office space and a new specialized area for commercial trucks and vehicles. Crossland Construction was chosen to build the facility.
A 15,400 square foot building was constructed, with first-floor offices for sales and service staff and offices on the second floor for accounting. Breakrooms and restrooms are located on each floor; an elevator connects the floors. A new truck shop added to the back of the building will provide room for nine commercial trucks to be serviced at any one time, as well as a wash bay area and overhead crane.
Crossland Prefab was engaged construct the precast concrete panels. A seamless project was created and executed through their close partnership with the project superintendent and project manager, which helped our teams control the schedule and ensure quality product. Partnering with Crossland Prefab upfront ensured that all phases of the project – from engineering and design to getting the panels onsite when needed – were executed flawlessly.
READY TO GET STARTED?
READY TO GET STARTED?
READY TO GET STARTED?
READY TO GET STARTED?
READY TO GET STARTED?
READY TO GET STARTED?
Let's Build
Ready to lay the groundwork?
Specialty Services
Looking for info on our specialty services?