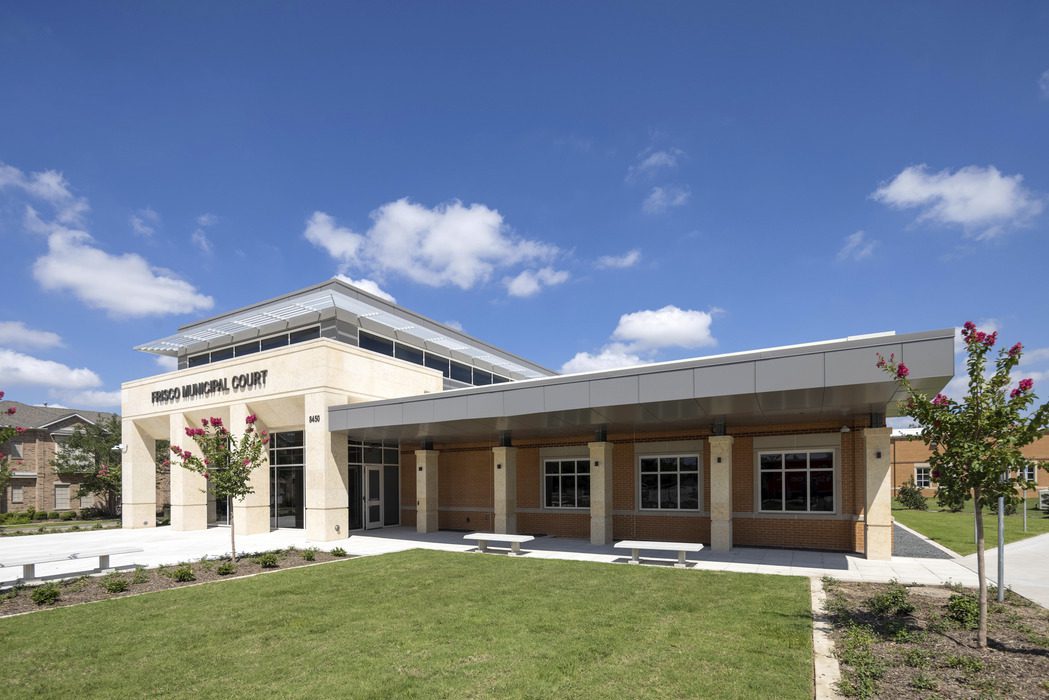 Community
Frisco Municipal Courthouse
Frisco, TX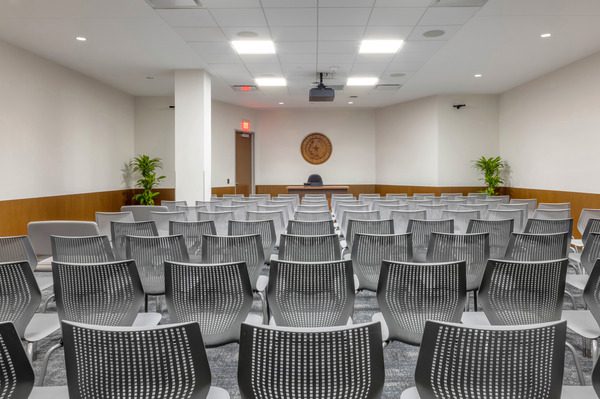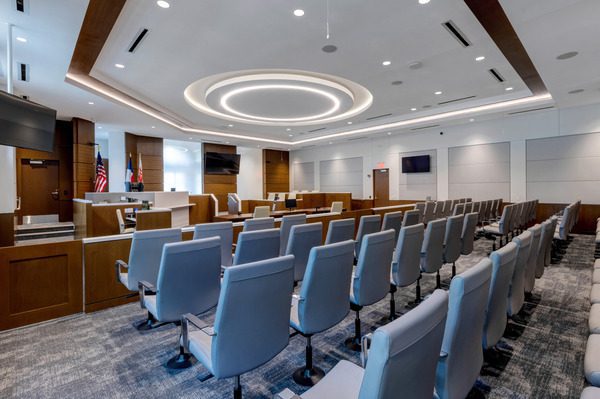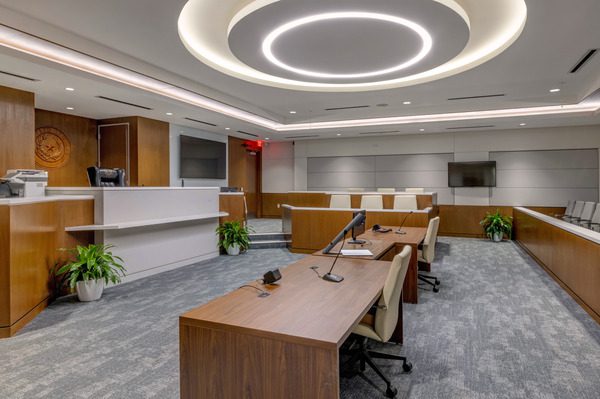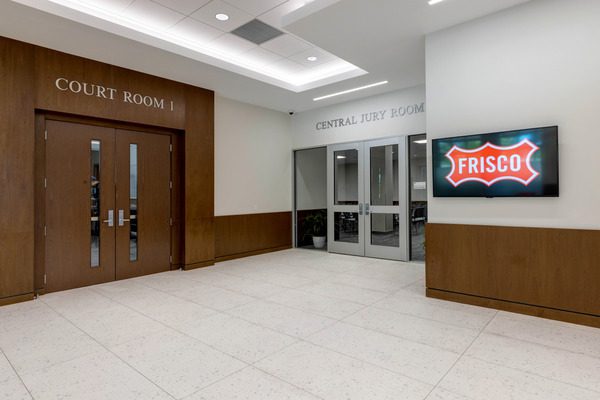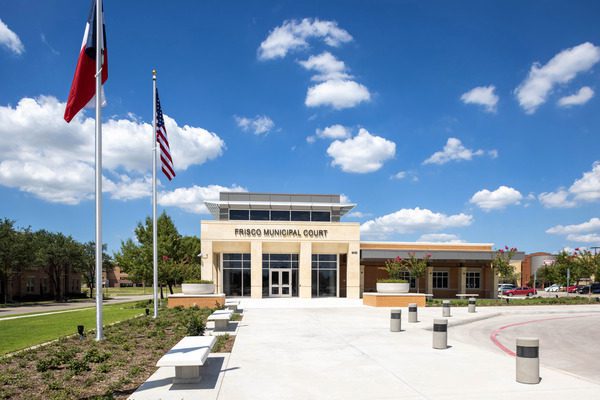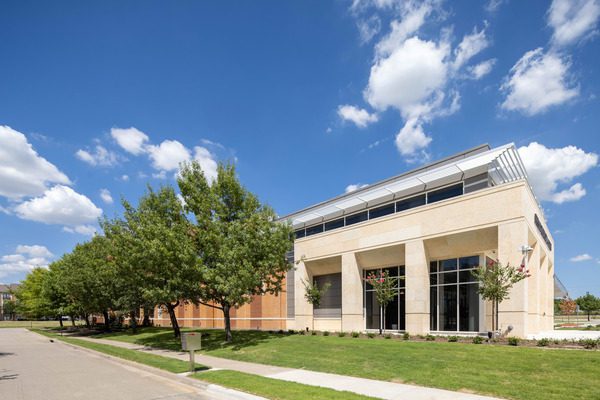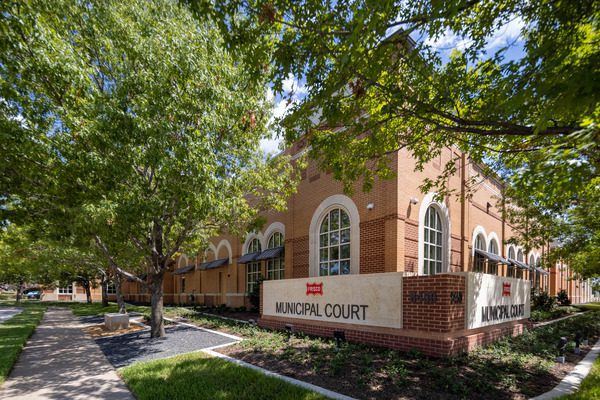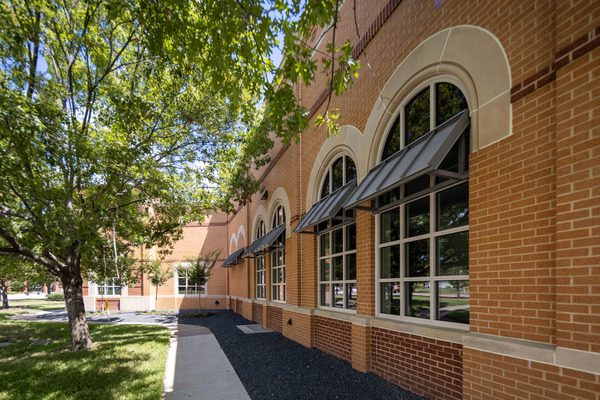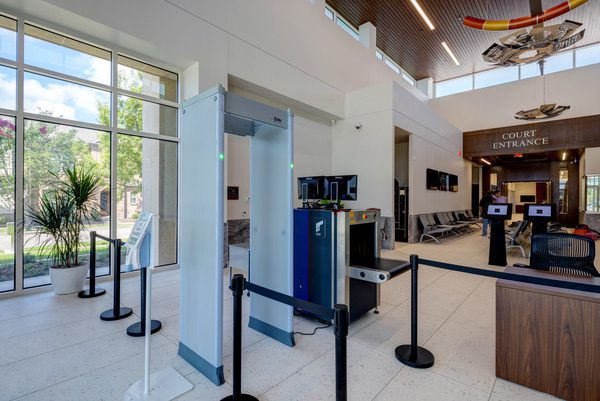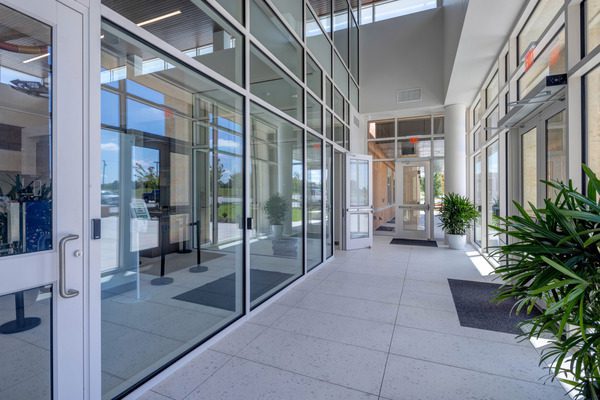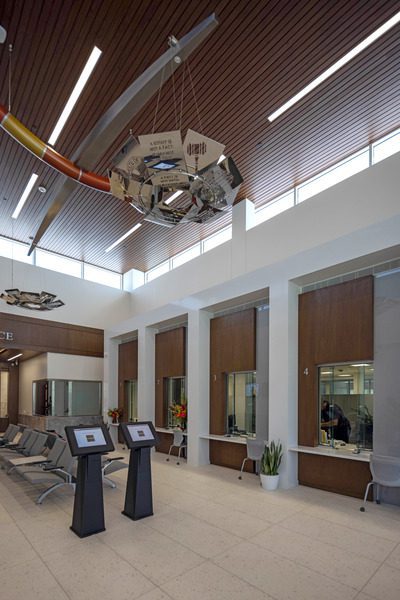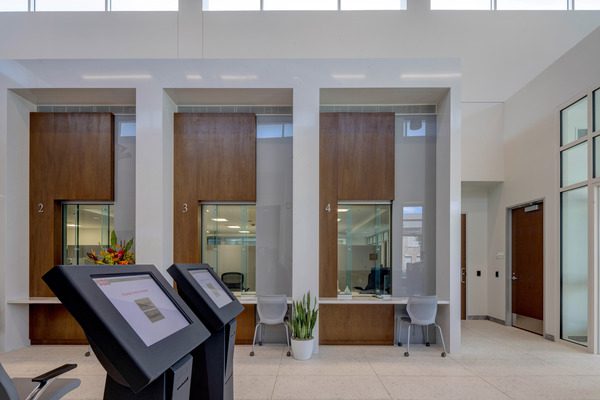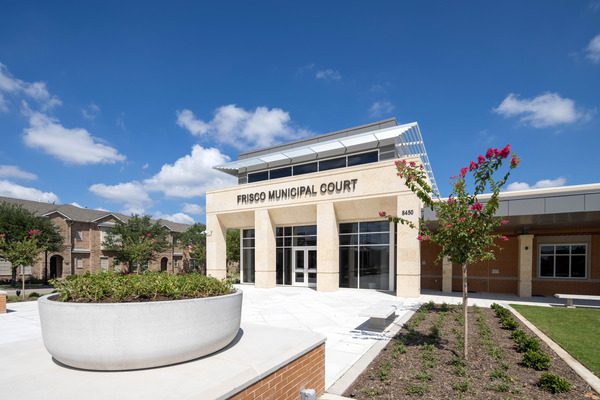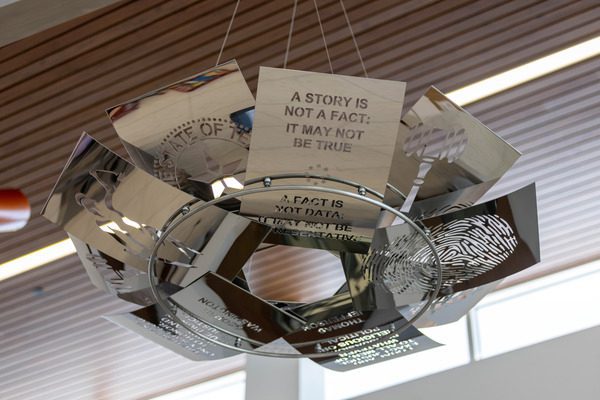 Project Facts
Project Type: Municipal + City
Cost: $6.7M
Size: 24K
Owner: City of Frisco
Delivery Method: Hard Bid
Architect: PGAL
Frisco Municipal Courthouse Built With Safety & Success In Mind
Frisco Municipal Courthouse chose Crossland Construction to build its courthouse while renovating and expanding the existing senior center. This project serves as a great benefit to Frisco, as the municipal court has no criminal cases, only dealing with lower-level crimes without jail time, keeping the community safe without bringing in high crime cases.
The 23,000+ SF build features forward-thinking technology specifically for the court system. This includes a one-way bailiff glass window and bulletproof glazing of the courthouse and exterior walls. This courthouse was built to last with intricate stonework and tile, detailed matching panels, and imported wood from Italy.
Throughout the tight timeline of 12 months to complete the project, Crossland's team was faced with both internal and external challenges. Excess rainy conditions pushed out the timeline and the placement of a water line relocation. This relocation resulted from an unknown water main that was discovered during construction. This tested the team's communication skills, which were highlighted as superior once the project was completed.
In addition to weather and additional work, our biggest challenge was overseas deliveries. Despite the pandemic causing a major rift in the supply chain, communication on our end allowed for necessary lead times to ensure we stayed on schedule. Our team learned no matter what level of challenge, having a good plan and vision to execute the challenges as a team while listening to all parties' input will help you get the job done.
Our success with this project led to us being awarded the build of Frisco's Public Works Facility. Crossland's reputation supersedes any challenge, showing our team has what it takes to complete the job with a successful outcome.
READY TO GET STARTED?
READY TO GET STARTED?
READY TO GET STARTED?
READY TO GET STARTED?
READY TO GET STARTED?
READY TO GET STARTED?
Let's Build
Ready to lay the groundwork?
Specialty Services
Looking for info on our specialty services?