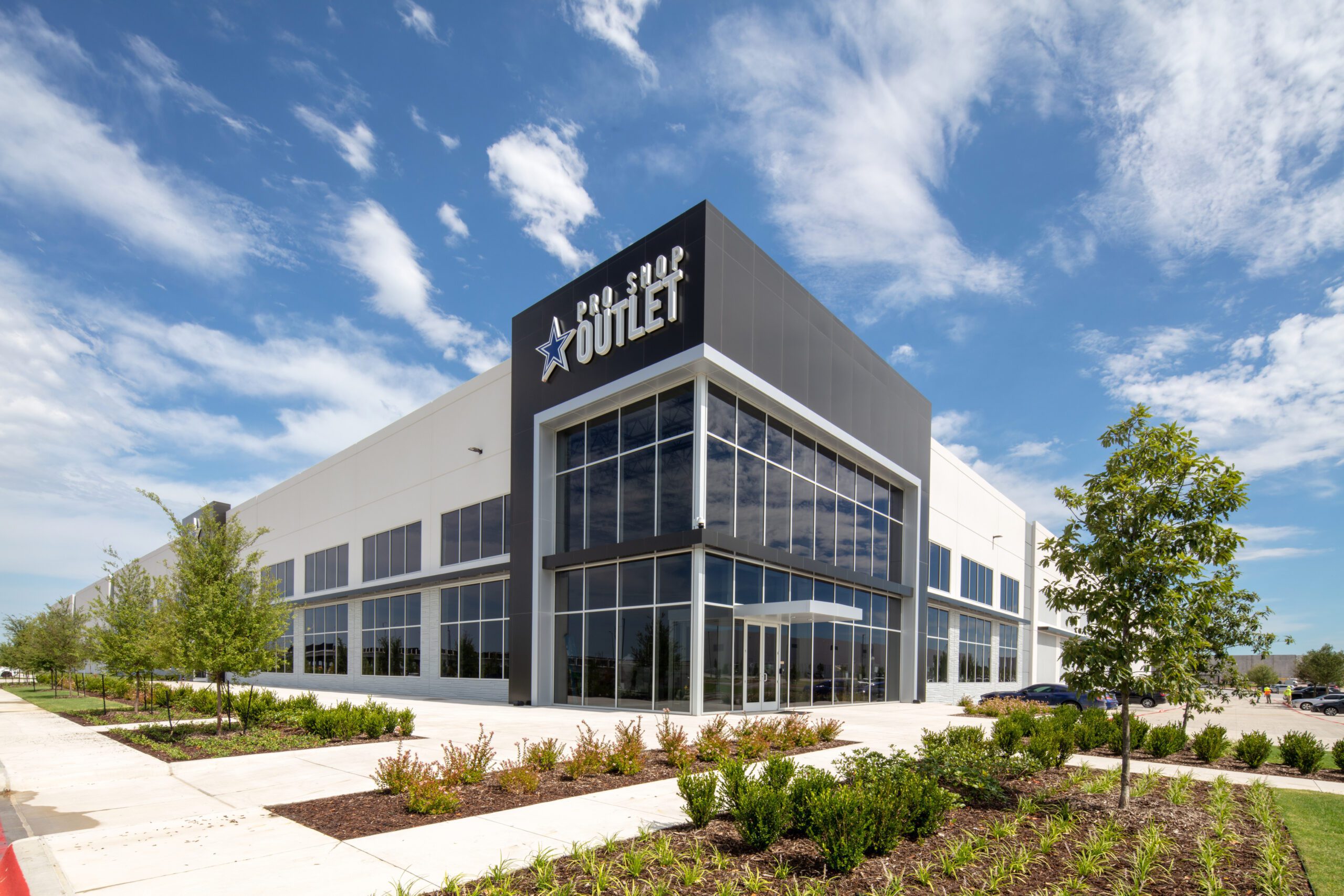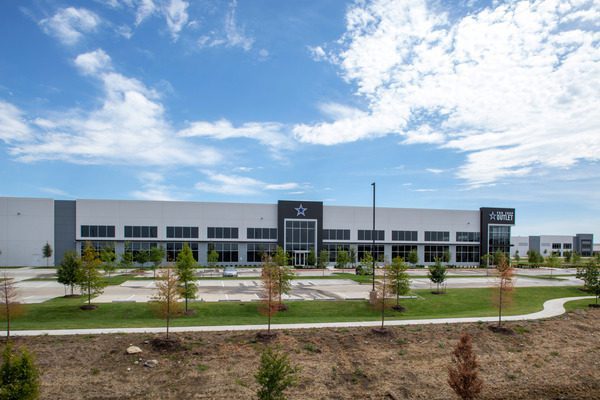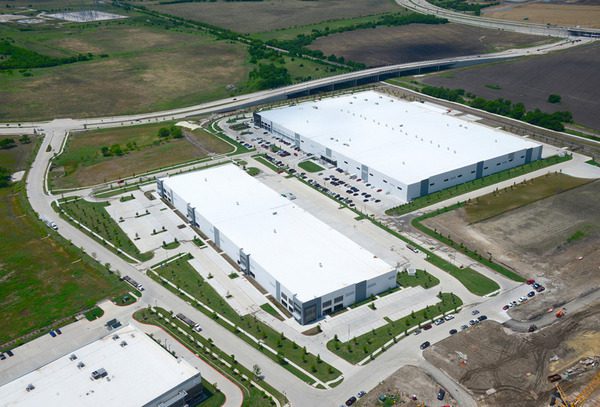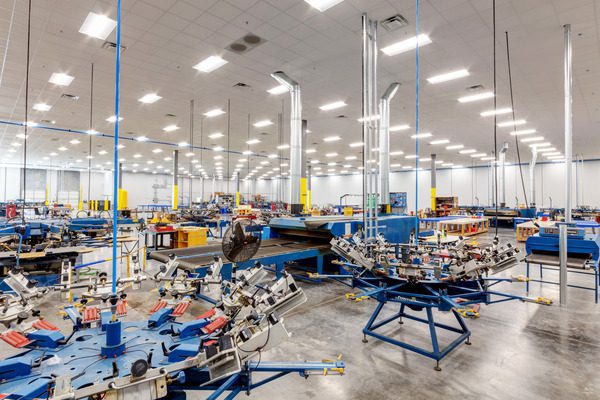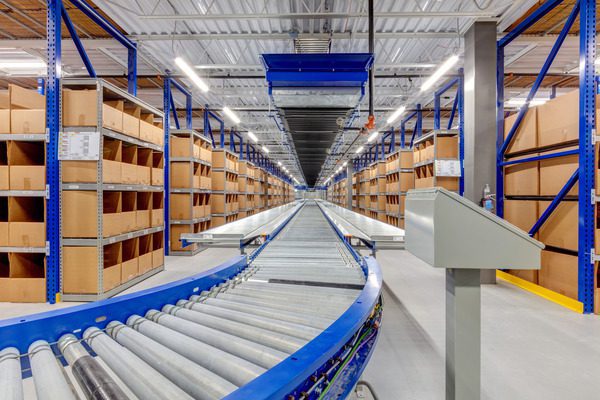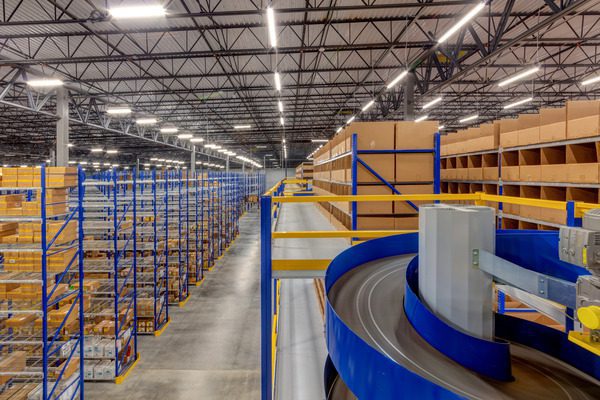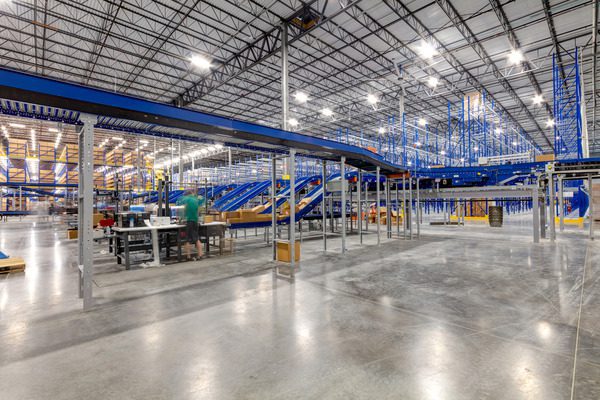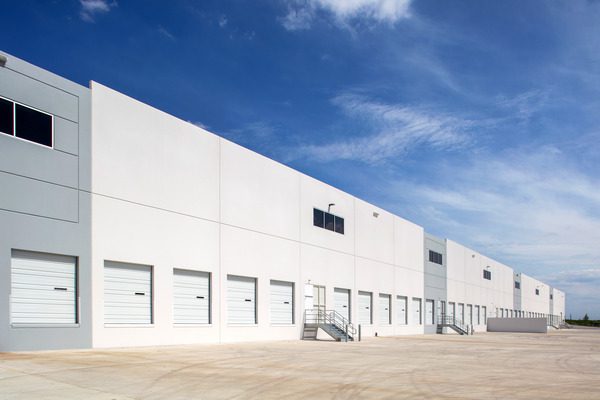 Project Facts
Size: 407,000 SF
Completed: 07/01/2020
The Dallas Cowboys Merchandise (DCM) facility is 407,000 SF and houses merchandise operations offices. At that size, it's no surprise that all shipping, storing, receiving, and boxing functions go through the DCM warehouse facility. The building includes a 44,000 SF print shop to manage all their screen printing and a retail outlet store. It also includes a breakroom and café, which serves as the employee's common area. The second structure was a 150,000 SF shell building that the organization leases out.
For exterior features, our team used form liners for the DCM building exterior. All consisted of tilt-up, painted concrete walls. Instead of using masonry, crews imprinted the concrete with form liners to mimic stone. Both of the main entrances have ACM (acoustical) black metal panels. At the owner's request, we also installed and maintained landscaping throughout the project's duration.
We worked closely with the design team for eight months of pre-construction to determine accurate pricing, allowing us to establish and keep the project within budget. Our crews tackled challenges head-on—pouring concrete during one of the wettest weather periods on record. Our team self-performed a portion of the concrete work and worked overtime to maintain the schedule agreed upon at the project's start. Selecting the right subcontractors was also essential to project timing and budget.
The project was ultimately delivered on time and within budget, even amid a few delays due to the pandemic.
READY TO GET STARTED?
READY TO GET STARTED?
READY TO GET STARTED?
READY TO GET STARTED?
READY TO GET STARTED?
READY TO GET STARTED?
Let's Build
Ready to lay the groundwork?
Specialty Services
Looking for info on our specialty services?